Star Performer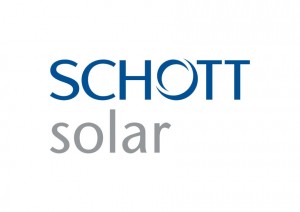 If you want it to run longer…..
Many people are familiar with Schott as a result of their excellent glass products, however, what is less well known is that Schott Solar has the best in-house quality testing facility of any major manufacturer. Photon magazine tests have borne out time and time again the excellent performance provided by Schott solar's quality European manufactured modules, and now Schott leads the field in the new, more comprehensive PV+ Test program of TÜV Rheinland & Solarpraxis. The SCHOTT Protect range has recently received the coveted Excellent (-) rating under the challenging assessment regime – topping the field.
Greenforce Energy staff have personally visited the Schott manufacturing complex, and Schott modules are one of the select module brands installed on our own warehouse roof.
Why not read more about Schott's quality range on our Schott Solar page