Grid Connect Solar Inverter Range
This page details the brands of inverters stocked and supported by Greenforce Energy on the Grid Connect side of the company. For general information on inverters, please see our page on Grid Connected Solar Inverters, and for off grid inverters please contact our office on 02 9557 1648
The information below is focused on the most common string inverter brands used in Sydney. We have a dedicated page for those looking specifically at micro-inverters.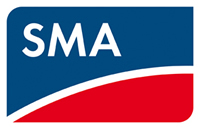 For most grid connect applications, we use Fronius, SMA and Xantrex inverters, but ABB inverters are well suited to split roof installations and SolarMax provide some great options for systems with short string lengths.
Germany based SMA is the largest manufacturer worldwide, Xantrex is the largest in North America.

The solar edge range of solar optimiser systems are also available, we recommend the SolarEdge system if you are looking at an optimiser or micro-inverter system.
All Greenforce Energy supplied inverters feature Maximum Power Point Tracking, and warranties serviced & held in Australia.