Solar Panel Standard Dimensions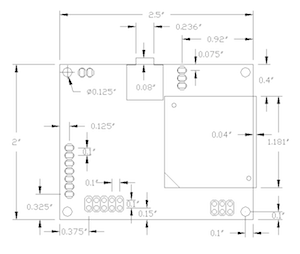 Background
So you are getting started with plans for solar panels at your place, but are not sure of sizes?
The good news first: panels do come in some roughly similar dimensions, as a result of the size of cells contained inside.
The bad news: there is not an exact physical size for every panel capacity.
At this point, we note that you should allow spacing between rows if the panels will be tilted using a rack on a flat roof, and also note that you should allow 2cm between panels for clamps.
Dimension Details
Broadly speaking, we can categorise the panels on the market in four ways
a) ~190 Watt (190W) monocrystalline panels – 72 cell modules made from 5 inch cells
b) ~230 Watt (230W) polycrystalline panels – 60 cell modules made from 6 inch cells
c) ~100 Watt (100W) amorphous and micro-crystalline panels
Historically there have been other types, and there are some niche thin film CIGs and CdTe products, however these will usually be provided by specialist providers and you should seek their advice.
Table 1: Table showing the most common approximate dimensions for panels of differing capacity
| Panel Type  | Common Capacity | Approximate Dimensions |
| --- | --- | --- |
| (a) 72 cell | ~190W mono | 1.6m (l)x 0.80m(w) |
| (b) 60 cell | 215W-260W poly+mono   | 1.65m (l)x 0.992m(w) |
| (c) aSi/uc | 90W – 120W | 1.3m (l) x 1.1m (w) |
You can use the services below to share this information: