Solar Panel Range
Greenforce Energy is proud to introduce our solar panel range sourced from trusted, established brands. We stand behind our range of selected quality modules.

Solarworld Solar Panels & Cells
Solarworld is Germany's largest solar module producer, the largest in the United States, and a leading solar innovator globally. Three decades of manufacturing experience and field tests inform the production of every Solarworld panel. Read more about Solarworld on our Solarworld German Made solar panels page.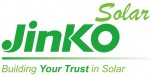 Jinko Solar Panels
Tier 1 integrated producer Jinko Solar is the leading Chinese manufacturer in terms of project completion, cost structure and financial performance. It is the fourth largest manufacturer globally in terms of volume, but importantly, it produces this volume according to genuine market need. Read more about Jinko Solar on our Jinko Solar panels page.

Sunways Solar Panels & Cells
We are proud to introduce another European heavyweight, the Sunways group. Sunways is based in Konstanz, Germany – in the heart of the German electronics industry and a stone's throw from Switzerland. Two decades of solar innovation in every panel. Read more about Sunways on our dedicated Introduction to Sunways Solar Panels.

Tindo Solar – Advanced Technology, Made in Australia
We are proud to introduce another Australian manufactured panel to our range, this time bringing something truly unique to the solar table. Manufactured in Adelaide, Tindo Solar panels incorporate 3rd generation micro inverters on every Karra 240 & Karra 250 panel, meaning panels can now be placed on a range of surfaces at the one site – as well as avoiding a long DC bus/cable run. See more on our Tindo Solar for Sydney page.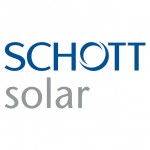 Schott Solar
NEWS: Schott Solar has ceased production of traditional crystalline solar panels and stocks of most models have run out or are very low
Our team have been fans of Schott Solar's quality approach for years. Like BP, Schott is one of the oldest names in solar, and one of the oldest companies around, period.  A quite achiever, Schott Solar's premium range include the award winning Schott POLY and POLY PROTECT series of multicrystalline panels, as well as the ASI range of amorphous panels for architectural and large area installations. Like the television advertisements for a famous tuna company, it's the components that Schott rejects, that make Schott Solar the best. Schott extensively and regularly analyses the backing sheets, glass, frames and connectors supplied by vendors on contract to them, and those that supply competitors. In one case, they found that only 20% of the components available met their internal requirements.
If you are a conservative purchaser who is looking for a resilient system, you absolutely cannot go past the peace of mind offered by Schott. Winner of the +PV Test, Photo and Oko Test independent assessments, we believe Schott Solar represents the best in the market today – that's why Schott have been chosen to supply the main part of our own rooftop system.
Read more about Schott Solar products and warranties on our Schott Solar information page.
BP Solar panels
We still have stocks of BP Solar items, however BP Solar themselves have withdrawn from the market. We have been sent a legal letter from BP demanding all dealers take down BP logos and materials – we apologise if this information is now hard to find.
We are committed to helping customers service and support BP Solar systems.
In line with Australian Consumer Law, you can still view BP Solar Datasheets and BP Solar Warranty information
Use the services below to share this solar energy information with your friends