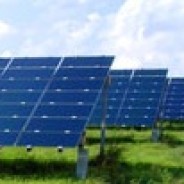 Just over thirty days since Suntech Power announced it had passed 5 gigawatts (GW) of solar panel production, upstart First Solar announced it has also passed the benchmark. First Solar reached the historic 5GW production tally on November 17, 2011. By way of reference, the five GW capacity is twice that of Bayswater power station in NSW. Interestingly, it achieved the jump from 4GW to 5GW in just a few short months, having passed the 4GW point in early June. Beginning production in 2002, this rapid growth has seen the company grow into a...
read more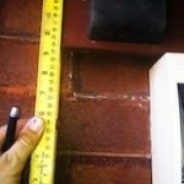 We're pleased to introduce our new, simpler solar quotations form in this post. If you are looking to start saving money whilst helping the environment, you can use the form below to request a free solar site assessment. You can ask our consultants any question you like about solar power – they're not salespeople, but dedicated engineers and electricians, trained to put your needs first. You'll also get a careful assessment of your home's solar potential. Our privacy policy protects your personal data, which we...
read more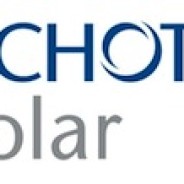 Schott Solar wins again! Schott Solar killed the competition in the most recent PV+ Test. Find more details on the award winning solar panels at our Schott Solar page or contact us today to discuss moving your project forward with Schott solar modules. Sanyo Solar Panels Sanyo HIT are the leading solar panel on the market in terms of efficiency and temperature response, combined with compatibility. HIT panels are suitable for installations with space constraints, or where it is desired to showcase leading...
read more
With news today that Australian scientist Edward Linacre has one the Dyson award for innovation,  we embark on another short journey in our series on bio-mimicry. Edward's invention is unlike most previous 'plant mimicking' water collection efforts, in that his inspiration was a desert beetle that collects dew off its back with a unique cellular structure. Plant mimicking devices typically feature a large fan type funnel structure, such as illustrated in the picture on the left. His inspiration, the Namib Desert Beetle...
read more
Solar Power News Sydney – November 8, 2011 The federal parliament of Australia has passed historic carbon tax legislation, including a package of compensation measures for households to assist with the transition to a low carbon economy, such as by employing energy efficiency, wind, and solar power. Speaking on the passing of the legislation, the Gillard Labor government declared a principled victory for a "historic economic reform" today after the upper house of the national parliament -the Senate –  eventually voted...
read more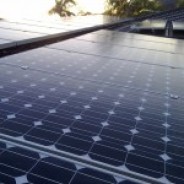 Solar panels have always been our passion  It's no secret that the Greenforce Solar team have been solar cheerleaders for a long time, so it has been exciting to watch solar cell efficiency creep up bit by bit over the years. Simply put, the efficiency increase means less area is required, with lower associated costs like labour, transport and racks. This time it is different – a quantum leap in solar cell efficiency November 7 – The team at Sharp Solar now have a verified 36.9% efficiency for lab cells (tested by an...
read more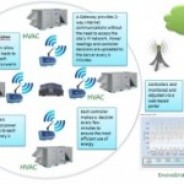 Many of the things we're doing now, nature has been doing for years. Like solar power – the first solar panels in Sydney were the leaves of trees millions of years ago. Learning from nature is called biomimicry.  Now, we're learning from the behaviour of bees in the wild (so-called independent swarm logic) to control air-conditioning 'switch-on' times.  Left to their own devices, air-conditioning units, headers and blowers will turn on according to thermostat control – that is, a lot of units will turn on...
read more
Looking to save energy in a Sydney based office? Whilst we're a solar panel installation company, you can still do a lot that doesn't cost a cent. We love to provide free tips to the community on saving energy. One such tip is to locate 'hot items' such as photocopiers and servers away from thermostats or temperature sensors. These items are common in multi-storey office blocks, and tell the air con system how hot the space is. You'll recognise these as small boxes on the wall with labels like...
read more
The article below discusses the massive (but not entirely obvious) subsidies given to coal energy on the generation side. Giles Parkinson cites figures that show the level of support given to coal far exceeds the cost of the Mandatory Renewable Energy Target(later just Renewable Energy Target (RET)). We've kept a mirror copy below, but feel free to follow the link to read it as it originally appears. From Climate Spectator http://www.climatespectator.com.au/commentary/nsws-great-big-coal-subsidy-scandal By Giles Parkinson If there is a...
read more